Out 07.10.: LIMITED COMMUNICATION BOX SET
2016-09-24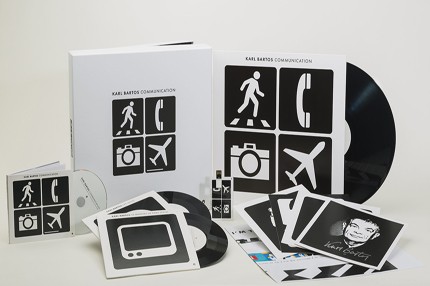 That's what we're looking for: Our label Trocadero will release a strictly LIMITED COMMUNICATION BOX SET on 7.10. This collector's item contains all COMMUNICATION 2016 products plus some quite exclusive benefits like a "I'm The Message"-Poster and 3 pictographic prints. You'll find an originally sigend Karl Bartos potrait and a USB card incl. all formats plus video and graphics.
Pre-Order:
TROCADERO SHOP
JPC
AMAZON
FORCED EXPOSURE (USA)
SONIC RENDEZVOUS (Benelux)
The COMMUNICATION BOX SET is strictly limited to 1.000 pieces and comes in a mock up-box:
1. 12" Vinyl-Album "Communication"
2. exclusive DIN A1 Poster "I´m The Message" (mm: 594 x 841 / inch: 23,3 x 33,1)
3. limited 7"-Vinylsingle "Life"
4. limited 7"-Vinylsingle "15 Minutes Of Fame"
5. 1 7" signed Karl Bartos portrait
6. 3 pictographic prints
7. Digipak CD-Album
8. USB Card incl. all formats, plus 12" remix-single (Matthew Herbert´s Doctor Rockit Remix), video, graphics
GET SIGNED ITEM FOR FREE - REGISTER NOW!
2016-06-23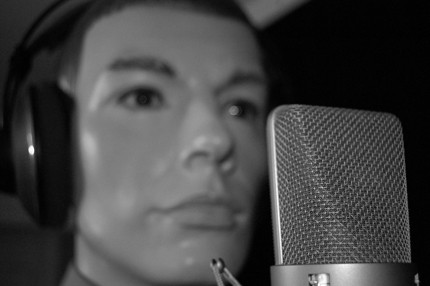 Seems a lot of people liked our latest call. Let's do a second turn then!
Register for good: Get our newsletter and be the
FIRST
to hear of new music, new films, new content, and specials. You will benefit from exclusive in advance information only for our newsletter subscribers. Take your chance - subscribe now:
Newsletter Registration
The first 50 subscribers will receive a signed Karl Bartos item for free!
This special offer ends on
Saturday, 25 June 2016
. Shipping starts by mid July.
100.000 BESUCHER "DIE ROBOTER"
2016-06-07
Wow, die 8. Jahrgangsstufe der Hauptschule Wermelskirchen wurde als 100.000. Besucher der Dortmunder Austellung "Die Roboter" von DASA-Leiter Gregor Isenbort empfangen. Und Klassenlehrerin Susanne Weyers freute sich über die signierte CD von Karl Bartos, der im November 2015 zur Eröffnung live spielte.
Das Konzert in der Stahlhalle war auch für uns etwas ganz besonderes: Dank von Karl Bartos, Robert Baumanns, Sascha Wild, Michael Ochs, Mathias Black, Marcel Giesemann, a2b2c/Nürnberg, Rüdiger Ladwig, Bettina Michael
Fotos: ©Andreas Wahlbrink